If you need a large quantity of material hauled away from your home or business, you might consider renting a roll-off dumpster. If you're not familiar with the process, it can seem like an unnecessary headache. But if you're doing extensive work on your property and need to store debris temporarily, renting a roll-off dumpster can be an affordable solution to your problem. Here are some reasons why you might consider renting a roll-off dumpster and what you can expect if you decide to go ahead with it.
Renting a roll-off dumpster gives homeowners all of the convenience of having their garbage hauled away while still allowing them to pick up any items they want to keep after their project is complete.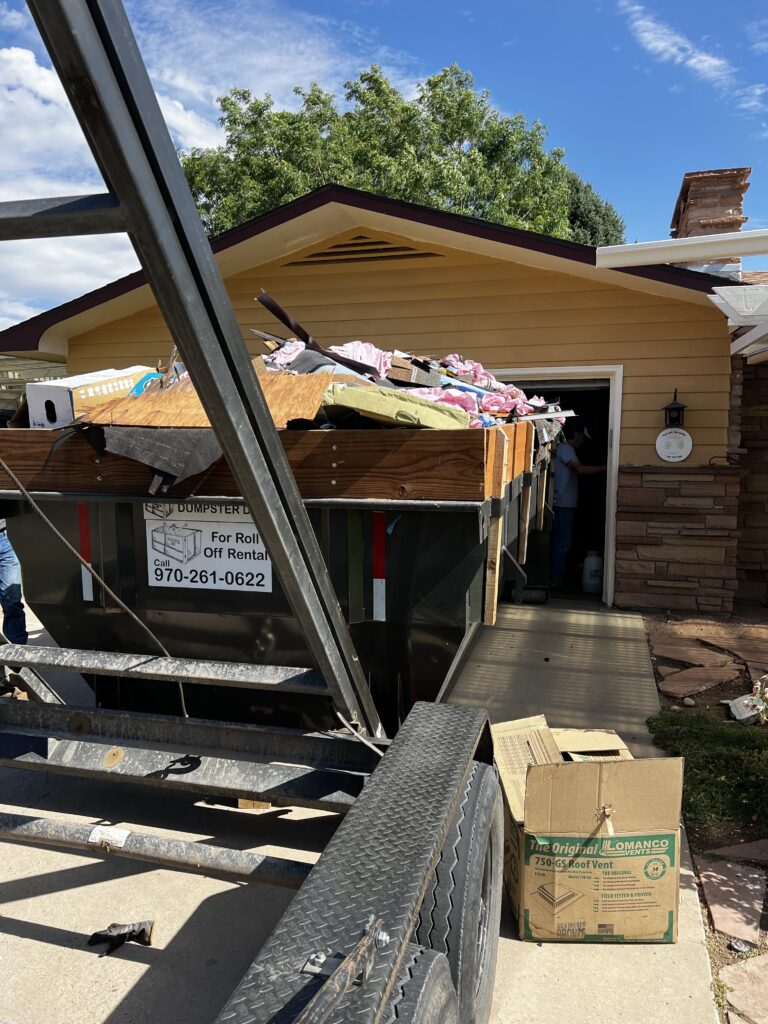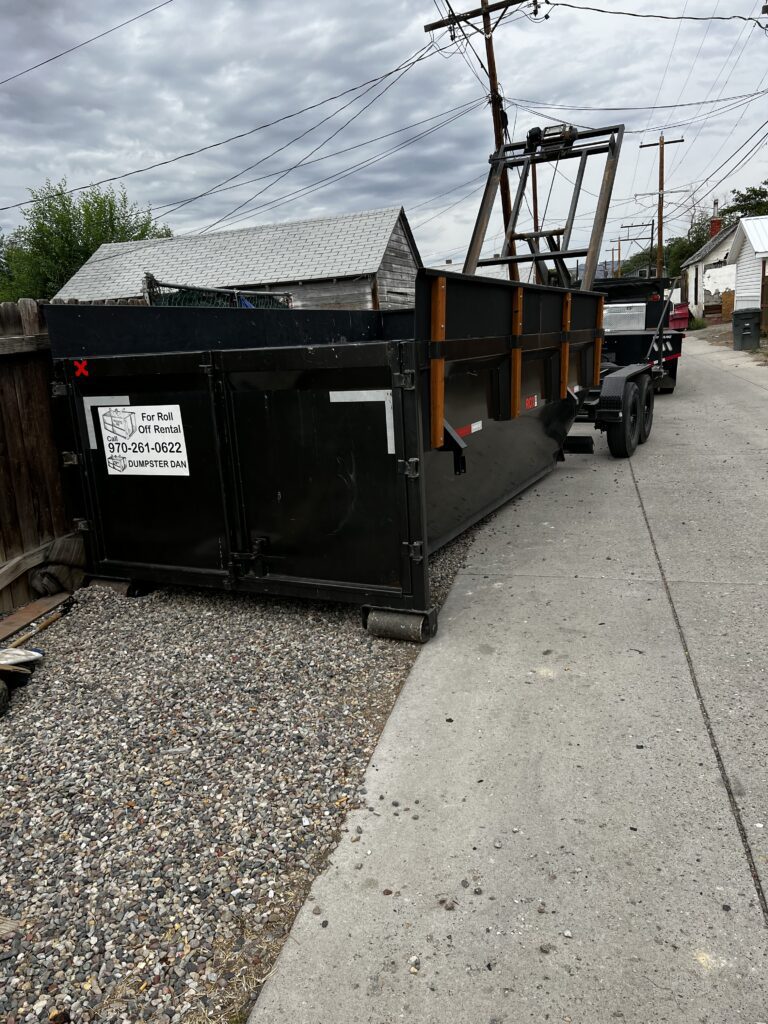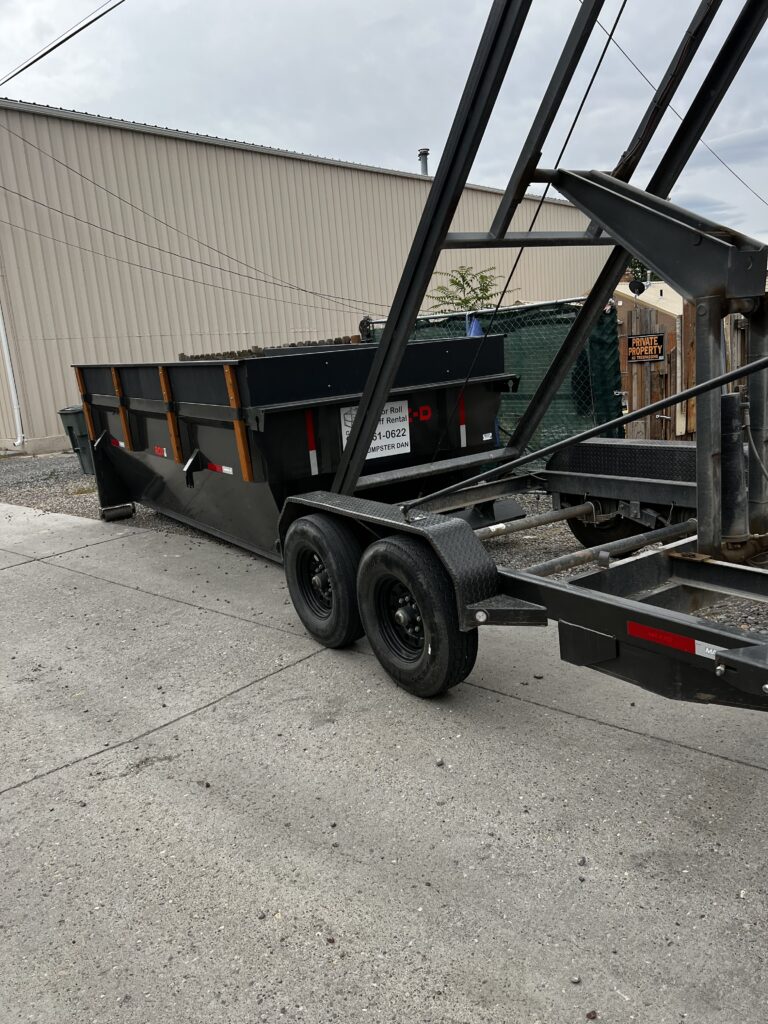 Dumpsters are a great way to dispose of large amounts of trash or debris from your home or business. But how long can I keep the dumpster? You can choose between our 3-4 day, weekly, or monthly rental options, and we'll deliver your dumpster to an address you'll provide. Afterward, our junk removal team will pick it up at the agreed time to empty it at the times deemed necessary in the arrangement.
Dumpster rentals are easy, fast, and convenient. Dumpster Dan has a location serving Grand Junction, Colorado residents, you can reserve a roll-off dumpster with a call to (970) 261-0622 in minutes! Dumpster Dan provides service to the entire city, including residents and businesses, so there is no need to waste your time waiting for a dump truck to show up.
And, the great news doesn't end there. Dumpster Dan offers Roll-Off Dumpsters and Demolition Services – We haul away loads of concrete – Rent our dumpsters for as long as you need, and we'll take care of the rest!
What Can a Roll-Off Dumpster Do for Me in Appleton, The Redlands, Fruitvale, Orchard Mesa, or Fruita Colorado?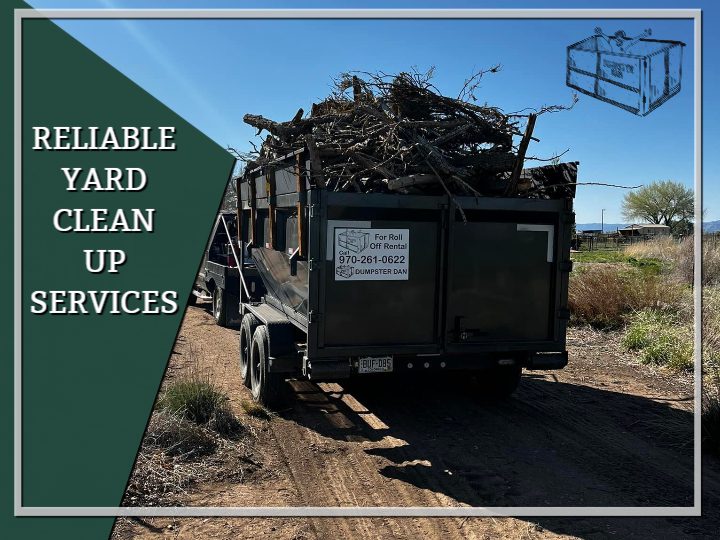 Whether a small job or a big project, a roll-off dumpster is a quick and easy solution. For example, if you are doing yard work, a roll-off dumpster can help centralize your debris. That way, you don't need to worry about wrestling with a wheelbarrow, and you can just roll the trash to the dumpster.
A roll-off dumpster can also be great for building a shed. With a Trash can, you can only wheel around a certain amount of material. With a roll-off dumpster, you can throw all of your debris in, and then Dumpster Dan hauls it to the Mesa County Landfill for you.
If you are doing a major remodel of your kitchen or bathroom, a roll-off dumpster makes cleanup much easier. Simply fill up the Roll-off dumpster with your unused kitchen or bathroom supplies, Debris, sheetrock, and construction waste. Then, all you have to do is call a roll-off dumpster Dan representative to schedule a pickup.
And don't forget about home improvement projects! With a roll-off dumpster, you can throw all of the construction debris and unwanted carpet and tile right into the roll-off dumpster. Then, you don't have to worry about hauling the material around, and the roll-off dumpster can be gone the next day.
If you need to rent a roll-off dumpster, call Dumpster Dan today. Dumpster Dan, LLC is a Roll-Off Dumpster Rental Services and waste management provider. Our dumpster rental and junk disposal services, as well as our Skid Steer and auto removal services, are provided throughout the Grand Junction Area.
QUICK DELIVERY – Quickly deliver dumpster rental service to your home, construction site, or business. Whether you live off of North Avenue, out at Mesa County Airport, off of Main Street, or anywhere in between, Dumpster Dan is here to service you. Dumpster Dan is the best option for renting a roll-off dumpster for your weekend project. They offer a variety of sizes to choose from, so you can find the perfect fit for your project. Plus, their team is available to answer any questions you may have. So what are you waiting for? Give Dumpster Dan a call today!
Dumpster Dan provides dumpsters for you in the Grand Valley, Fruita, Grand Junction, Palisade, Redlands, Clifton, Fruitvale, and Appleton, Colorado. It's never been easier to start your project on time.